The Anthony Award Nominees are Announced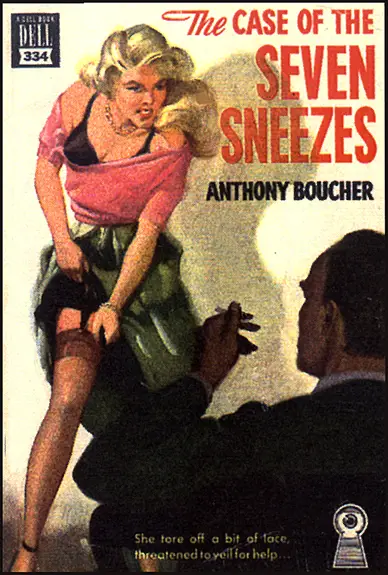 The premier fanfest, Bouchercon, will be held this year in Cleveland OH, Oct. 4-7. Each year at the convention, awards named for Anthony Boucher, a well known mystery critic and novelist, are given out. The fans who pay in advance to attend, send in nomination ballots, and then vote on each category, the winners are announced at a dinner. Usually, The Anthonys are  more private eye and hard-boiled in nature than the Agathas, which are named after traditionalist mystery writer, Agatha Christie and are also decided by popular vote at the Malice Domestic Convention.  While Malice is definitely soft boiled, Bouchercon tries to encompass all the various genres within genres and attracts both traditional fans and private eye enthusiasts. Various and sundry authors attend, many make up panels of discussion for fans and fellow writers to learn about poisons or legalese, or how to bury a body. I just made all those panels up, but I bet those themes have been used on a panel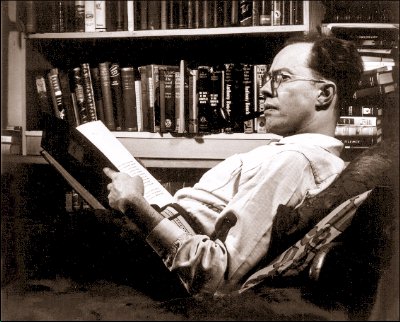 at some point during this convention's lengthy history. Each year cities bid to hold the convention in their home town–several years down the line. I've no idea why anyone in their right mind would want to be responsible for organizing and running such a behemoth operation as a Bouchercon, but I'm happy someone always does. I've only been to a couple, but they were darn interesting and fun. You mingle with other fanatics, chat with favorite authors, and learn how to kill without being caught–what more could one want? Special Guests this year include Elizabeth George, Lifetime Achievement honoree, Mary Higgins Clark, toastmaster John Connolly, local PI author, Les Roberts (very cool guy), a personal good friend and  Fan Guest, librarian Doris Ann Norris!
Here are this years nominees:
BEST NOVEL
The End of Everything – Megan Abbott [Reagan Arthur/Little, Brown]
Hurt Machine – Reed Farrel Coleman [Tyrus]
The Drop – Michael Connelly [Little, Brown]
A Trick of the Light – Louise Penny [Minotaur]
One Was a Soldier – Julia Spencer-Fleming [Thomas Dunne/Minotaur]
I'm familiar with everyone except Reed Farrel Coleman.  Naturally, Michael Connelly is a favorite of mine. I've not yet read Louise Penny, but have heard her praises sung so many times, I have no doubt I'd enjoy her work. Plus she won this category last year.  Julia Spencer-Fleming won the Malice Domestic contest the publisher St. Martin's sponsors–for traditional mysteries. I read her first book, which was excellent–I think St. Martin's has  expanded the boundaries of  a 'cosy'  quite a bit to now include much more intense, serious works, as opposed to the lighter traditional fare the award was most likely to go to.
BEST FIRST NOVEL
Learning to Swim – Sara J. Henry [Crown]
Nazareth Child – Darrell James [Midnight Ink]
All Cry Chaos – Leonard Rosen [The Permanent Press]
Who Do, Voodoo? – Rochelle Staab [Berkley Prime Crime]
The Informationist – Taylor Stevens [Crown]
Purgatory Chasm – Steve Ulfelder [Thomas Dunne/Minotaur]
Before I Go to Sleep – S.J. Watson [HarperCollins]
I'm used to only 5 per category, so this was a surprise to see. Learning to Swim has already won an the Agatha and The Mary Higgins Clark Award, so I would think it has a good chance of winning the Anthony too. I am completely in the dark about the other nominees, except for Who Do, Voodoo, which was also nominated for an Agatha.
BEST PAPERBACK ORIGINAL
The Company Man – Robert Jackson Bennett [Orbit/Hachette]
Choke Hold – Christa Faust [Hard Case Crime/Titan]
Buffalo West Wing – Julie Hyzy [Berkley Prime Crime/Tekno]
Death of the Mantis – Michael Stanley [HarperCollins]
Fun & Games – Duane Swierczynski [Mulholland]
Vienna Twilight – Frank Tallis [Random House]
Again, more than 5 nominees. This is embarrassing, but I'm only familiar with several names because they are facebook friends, that's how out of touch I am with the newer authors in crime fiction land. I suppose that means I have tons of great stuff to look forward to.
BEST SHORT STORY
"Disarming" – Dana Cameron, EQMM June'11, p.24
"The Case of Death and Honey" – Neil Gaiman, A Study In Sherlock, p.167 [Bantam]
"Palace on the Lake" – Daryl Wood Gerber, Fish Tales: The Guppy Anthology, p.184 [Wildside]
"Truth and Consequences" – Barb Goffman, Mystery Times Ten, p.121 [Buddhapuss Ink]
"The Itinerary" – Roberta Isleib, MWA Presents The Rich and The Dead, p.189 [Grand Central]
"Happine$$" – Twist Phelan, MWA Presents The Rich and The Dead, p.276 [Grand Central]
Aha! Two authors on the list are friends of mine–and I know a third. So, what does that mean? Absolutely nothing, except if I were going I'd have a tough time choosing whom to vote for–because I like them all.
BEST CRITICAL NONFICTION WORK
Books, Crooks and Counselors: How to Write Accurately About Criminal Law and Courtroom Procedure – Leslie Budewitz [Quill Driver/Linden]
Agatha Christie: Murder in the Making: More Stories and Secrets from Her Notebooks – John Curran [HarperCollins]
On Conan Doyle: or, The Whole Art of Storytelling – Michael Dirda [Princeton University Press]
Detecting Women: Gender and the Hollywood Detective Film – Philippa Gates [SUNY Press]
The Sookie Stackhouse Companion – Charlaine Harris, ed. [Ace]
This is a category I know nothing about–I have no idea how to rate non-fiction crime fiction. But I'm intrigued by the Detecting Women: Gender and the Hollywood Detective Film–sounds quite interesting. Supposedly, everyone has read every nominee before they vote. Not likely, but we can all dream, lol.
For more info on Bouchercon and the Anthony Awards go to: